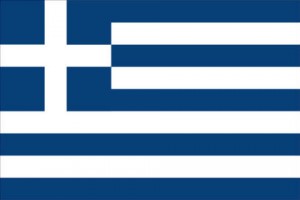 A few days ago the Observatory for Information Society in Greece released its mid-2009 report on broadband. For those not familiar with this publication, it is a biannual report on broadband developments in the country.
According to the report, Greece had, the 1st of July, 15,63 % broadband penetration (connections/100 inhabitants), which in absolute figures means something less than 1.8M connections. Following the trend, the broadband take-up rates are estimated to reach EU27 average by late 2010. Not that bad after all, considering that Greece ranked at the bottom a few years ago.
A change worth noting is that the speed attributes of retail product categories (basic, average, high) have changed. Basic access includes offerings up to 2Mbps, and accordingly average and high access products include offerings up to 8Mbps and 24Mbps. Last year, the categorization separated products in 1,2 and 4Mbps speed levels. Well, for a country that plans a country-wide FTTH network, I guess that considering 24Mbps as a high access product makes definitely more sense!
The last important observation is that active wholesale offerings by the incumbent (i.e. bitstream) is decreasing rapidly (bitstream market share decreases by 5% on a monthly basis) with LLU increasing 5 fold compared to bitsteam connections.
Overall, the market is clearly matured with adequate electronic infrastructures in place to leverage on incumbent's copper. I only hope it will not take that long to reach the same level of maturity when fiber comes along, and that all involved parties will learn from past experience.
Finally, the current 1.8M broadband connections makes the governmental FTTH plan of 2M homes passed absolutely reasonable (some could – maybe rightfully – argue that it should have gone even bolder) despite what has been said so far by many about the necessity of such an investment in terms of scale and scope.
Post Scriptum: It would be nice if the next report started reporting some quality metrics. The success of national markets is not only measured by the number of connections but also by the level of customer satisfaction.
You can get the full report here.